Sherri R. Betz, PT, DPT, GCS, CEEAA, NCPT: TheraPilates® Owner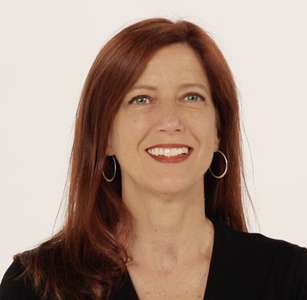 SHERRI BETZ, PT, DPT, GCS, CEEAA, NCPT is a 1991 graduate of the Louisiana State University Medical Center's School of Physical Therapy and received her doctorate in physical therapy from Evidence in Motion Health Sciences Institute. Sherri actually began her movement career as a national gymnastics competitor and as a group fitness instructor and personal trainer for Nautilus Fitness Centers in the 1980's. Inspired by the work of a physical therapist in one of the clubs where she trained, Sherri pursued a degree in physical therapy.
View Sherri's biography on film...

Her love of movement education has been integrated into her physical therapy practice at a rehabilitative level and at a fitness level. Utilization of Pilates, Yoga and Gyrotonic® with a specialty in the treatment of the pelvic girdle and manual therapy of the spine and pelvis are integral in her practice as a Physical Therapist.

Selected to serve on the Foundation for Osteoporosis Research and Education (FORE) Professional Education Committee and the NOF Exercise and Rehabilitation Advisory Council, Sherri is involved in improving awareness about bone health for the lay public, exercise teachers and for healthcare professionals. These committees review the latest updates in research, develop guidelines and design educational programs for physicians and allied health professionals. She has developed the Do It Right and Prevent Fractures Booklet for FORE/American Bone Health.
Sherri has been the physical therapist for the San Jose Sharks Professional Hockey Team, nationally ranked pairs and singles figure skaters, and elite-level gymnasts in their rehabilitation and in development of their Pilates-based training programs.

Geriatric Clinical Specialist, certified by the American Board of Physical Therapy Specialties and as an Exercise Expert for Aging Adults, Sherri specializes in exercise programs for older adults. She teaches community-based classes for osteoporosis, balance and fall prevention for older adults at the Capitola Recreation Center, serves on the Board of Directors of American Bone Health and hosts the American Bone Health Lecture Series-a support and seminar group in Santa Cruz. Sherri promotes healthy exercise for older adults in her role as Chair of the American Physical Therapy Association's Bone Health Special Interest Group.

Sherri was the Vice-President of Polestar Education and was a Polestar educator and examiner from 1999-2014. Sherri is also certified in Gyrotonic® and GyrokinesisTM. Extensive research on the treatment and prevention of Osteoporosis and Osteoarthritis led to the publication of the The Osteoporosis Exercise Book: Building Better Bones, 2nd Edition with integration of Pilates and Physical Therapy principles and exercise modifications for those at risk for fracture. Sherri has produced the following DVD's: Pilates for Osteoporosis Exercise Program Prenatal Pilates, Dealing with Acute Low Back Pain, Pilates for Seniors, Pre-Pilates for Rehabilitation, and Reformer for Osteoporosis.

Studies with Ron Fletcher and Kyria Sabin inspired her to pursue Fletcher Pilates formal education. She is a 2011 graduate of the Ron Fletcher Program of Study.
Sherri is the proud recipient of the Deborah Lessen Award for her outstanding service to the Pilates Method Alliance. She was the Vice-President of the Pilates Method Alliance and served on the PMA Board of Directors from 2003-2009, became PMA Pilates Certified in 2005 and served on the PMA Pilates Certification Exam National Panel to improve the quality of Pilates Instruction. Sherri currently is the PMA Research Committee Chair and served as the Chair of the PMA Certification Board from 2013-2016.

Sherri's mottos and life goals are:
| | |
| --- | --- |
| • | to inspire and assist people in movement without pain. |
| • | to change faulty habitual patterns of movement and create new healthy patterns of movement. |
| • | to provide low cost, long-term exercise programs for older adults. |
| • | to teach people to stand tall through out the lifespan! |
| • | to inspire joy in movement! |
| • | to age gracefully! |
Sherri is currently practicing in Monroe, LA. To schedule an in-person consultation in Monroe, LA, go online to book. Please call 318-450-1747 to schedule a phone/skype consultation if you are outside of the Monroe, LA area.